Moto Maskot
out of stock

Eclipse
Active Performance: Balaclavas
Moto Maskot
Comfort Shell Polartec Windbloc
description
Hit the slopes on even the coldest days with comfort and protection on your side. This face mask boasts a smart design that wears well with jackets, and offers a comfortable solution to windy weather thanks to the Polartec® Windbloc® face protection.

Not all ski days are created equal. For every bluebird day there's a frigid, windy one waiting around the corner to make you wish you'd stayed inside with a mug of hot cocoa. This Maskot was built to keep you out there on days like those. It's got Polartec® Windbloc® face protection to ward off winter winds, but still has diecut mouth and nose breathing holes to prevent fogging and help you stay comfortable. The design has also been updated to wear more comfortably under jackets, so you won't be unzipping your jacket and fidgeting with the fit on the slopes. A less bulky double-layer neck lays flat under jackets, and delivers added warmth with a soft micro fleece. It's also contoured for a better drape, and features a great fitting 4-panel hood.


*Please note that this product does not guarantee prevention from transmission or infection of disease. This product is not considered PPE, and is not intended to be used in any surgical, industrial, or high-risk situations where significant exposure to liquid, bodily, or other hazardous fluids may be possible. For questions relating to Coronavirus (COVID-19) and information on CDC recommended best practices, please visit the CDC's website or talk to your healthcare provider.


specs
size & fit
country of origin
UPF 50+

Wind Proof

Recycled Content
Neck Fabric Type: Single-layer Comfort Shell™ Stria UV Performance Fabric
Neck Fabric Content: 88% Polyester/12% Spandex
Hood Fabric Type: Single-layer Comfort Shell™ UV Performance Fabric
Hood Fabric Content: 92% Polyester/8% Spandex
Lining Type: Neck lined with micro fleece
Lining Content: 100% Polyester
Fit Type: Fitted
Weight: 2.5 oz
weight
lightweight
midweight
heavyweight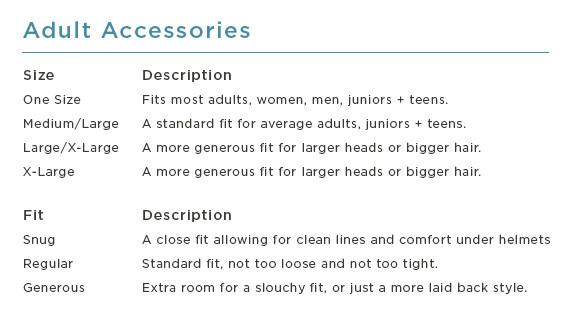 Country of Origin: Mexico
specs

UPF 50+

Wind Proof

Recycled Content

Neck Fabric Type: Single-layer Comfort Shell™ Stria UV Performance Fabric
Neck Fabric Content: 88% Polyester/12% Spandex
Hood Fabric Type: Single-layer Comfort Shell™ UV Performance Fabric
Hood Fabric Content: 92% Polyester/8% Spandex
Lining Type: Neck lined with micro fleece
Lining Content: 100% Polyester
Fit Type: Fitted
Weight: 2.5 oz

weight

lightweight
midweight
heavyweight

size & fit

country of origin

Country of Origin: Mexico