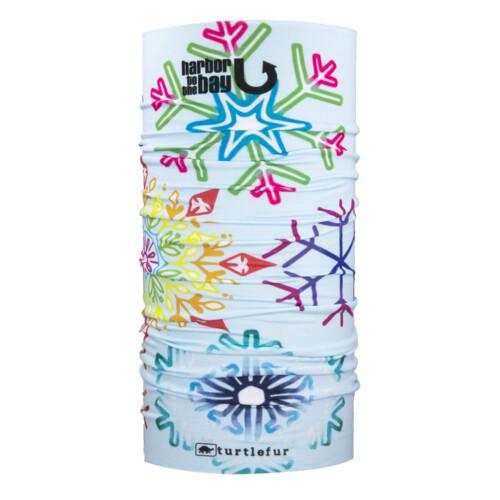 Totally Tubular, Winter Rendezvous
Totally Tubular, Winter Rendezvous
Comfort Shell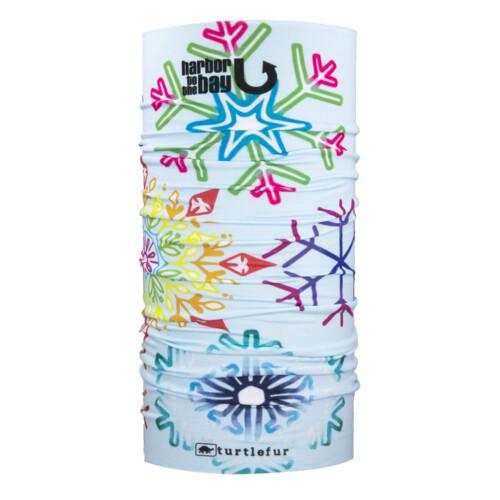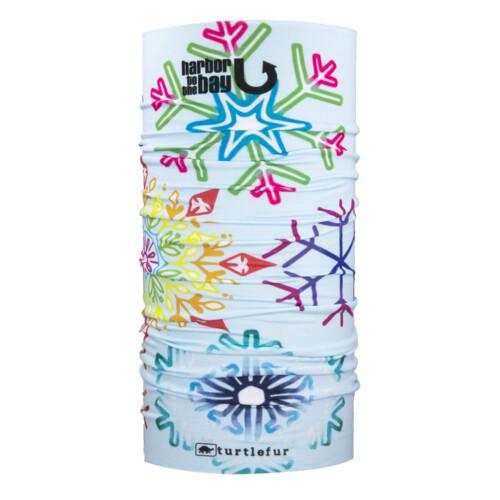 description
This multi-functional neck gaiter is pocket-packable, insanely soft, and protects your face and neck from the sun, spray, windburn, and cold. With a unique design created by teen artist Zola Ksiazek in partnership with Winter Rendezvous, this tube is a representation of the LGBTQ community in winter sports and activities. 50% of proceeds from every unit sold is donated to Harbor to the Bay, an AIDS benefit bike ride.

A multi-functional neck warmer that packs a punch, this tube provides warmth without weight, and will protect your face and neck from windburn, sun, spray and cold. Perfect for days on the ski slopes and hiking trails, it wicks moisture to keep sweat off your neck and forehead. Made of our Comfort Shell performance fabric, it won't feel soggy or itchy against your face, but rather remain soft and breathable - no matter the temperatures. With the ability to be worn over 10 different ways, this versatile piece of headwear is a go-to accessory for those seeking year-round adventure – or just need a bit of extra coverage on days outside. This Limited Edition Totally Tubular was designed by teen artist Zola Ksiazek in partnership with Winter Rendezvous. Winter Rendezvous is Stowe, Vermont's LGBTQ Winter Pride Festival. When designing this tube, Zola took inspiration from the Winter Rendezvous rainbow snowflake logo and added additional snowflakes to represent other flags and show more inclusivity for the LGBTQ community within winter sports. 50% of proceeds from sales go to Harbor to the Bay. Started in 2003, Harbor to the Bay is a one day AIDS benefit bike ride from Boston to Provincetown. They have raised over $6 million, with 100% of funds being donated to beneficiaries.

About the designer:
Zola Ksiazek is a local teen artist who identifies with the LGBTQ community. She is growing her graphic design skills at the Green Mountain Technology and Career Center (GMTCC) in Lamoille County, Vermont.




10+ Ways to Wear

Single-layer
Fabric Type: Comfort Shell™ UV Performance Fabric
Fabric Content: 92% Polyester/8% Spandex
Fit Type: Regular
Weight: 4.4 oz
weight
lightweight
midweight
heavyweight
specs

10+ Ways to Wear

Single-layer

Fabric Type: Comfort Shell™ UV Performance Fabric
Fabric Content: 92% Polyester/8% Spandex
Fit Type: Regular
Weight: 4.4 oz

weight

lightweight
midweight
heavyweight

country of origin