Face Shield w/ Windbloc Neck
out of stock

Carbon

out of stock

Black
Active Performance: Facemasks
Face Shield w/ Windbloc Neck
Polartec Windbloc Fleece
Active Performance: Facemasks
Face Shield w/ Windbloc Neck
Polartec Windbloc Fleece
description
This face mask and neck combo acts as your defense against wind, snow, and cold. The extra long panel of Polartec® Windbloc® fabric at the neck gives you breathable coverage, and layers of our technical performance fabric protect your cheeks, as well as the sides and back of your neck. Mesh square at the mouth to ensure optimal breathability and comfort, no matter your level of exertion. Full face coverage for winter's harshest days.

The Polartec® Windbloc® Face Shield is an over-the-nose face mask and neck gaiter combination. It features an extra-long, contoured panel of Polartec® Windbloc® in the front as the first line of defense against wind on the neck, chin and clavicle. The breathable and quick-drying properties as well as the next-to-skin softness of our single-layer Comfort Shell™ performance fabric creates a comfortable and breathable panel over the mouth. Next, a double-layer of Comfort Shell™ provides protection for the cheeks, sides and back to create moisture-wicking, wind-resistant, heat-trapping coverage.


*Please note that this product does not guarantee prevention from transmission or infection of disease. This product is not considered PPE, and is not intended to be used in any surgical, industrial, or high-risk situations where significant exposure to liquid, bodily, or other hazardous fluids may be possible. For questions relating to Coronavirus (COVID-19) and information on CDC recommended best practices, please visit the CDC's website or talk to your healthcare provider.


specs
size & fit
country of origin
UPF 50+

Water Repellent

Wind Proof

Breathable

Recycled Content
Fabric Type: Single-layer Comfort Shell™ UV Performance Fabric
Fabric Content: 92% Polyester/8% Spandex
Lining Type: Front of neck lined with Polartec® Windbloc® Fleece
Lining Content: 100% Polyester (82% Recycled)
Fit Type: Regular
Weight: 2.2 oz
Dimensions: 9.5" (w) x 12.75" (l)
weight
lightweight
midweight
heavyweight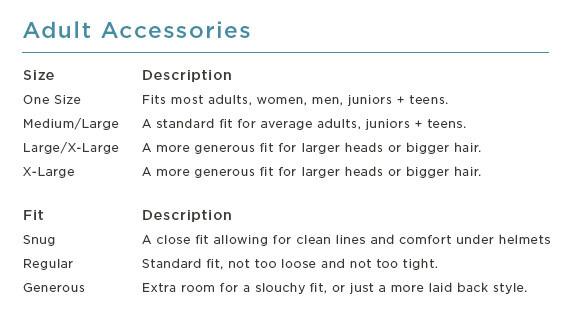 Country of Origin: Mexico
specs

UPF 50+

Water Repellent

Wind Proof

Breathable

Recycled Content

Fabric Type: Single-layer Comfort Shell™ UV Performance Fabric
Fabric Content: 92% Polyester/8% Spandex
Lining Type: Front of neck lined with Polartec® Windbloc® Fleece
Lining Content: 100% Polyester (82% Recycled)
Fit Type: Regular
Weight: 2.2 oz
Dimensions: 9.5" (w) x 12.75" (l)

weight

lightweight
midweight
heavyweight

size & fit

country of origin

Country of Origin: Mexico