Shellaclava
out of stock

Black

out of stock

Navy

out of stock

Positively Pink

out of stock

Charcoal

out of stock

Dusk

out of stock

Turquoise
Active Performance: Balaclavas
Shellaclava
Chelonia 150 Fleece
Active Performance: Balaclavas
Shellaclava
Chelonia 150 Fleece
description
A classic midweight balaclava comprised of a technical hood and a double-layer neck warmer, the Chelonia 150™ Shellaclava™ gives you full face and neck protection for long days on the mountains. With lightweight and breathable coverage under helmet, and soft and warm protection at the neck, chin, cheeks, and nose, this balaclava has you covered from all angles with some of our highest-performing fabric.

Our Chelonia 150™ Shellaclava™ is a moisture-wicking fleece neck warmer with an attached hood comprised of our soft and warm midweight fleece. The thoughtful design allows for you to stay warm and dry from all angles, with a seamless transition from the Double-Layer neck warmer to the breathable hood. It can be worn under a helmet or hat, and features flat seam hood construction which joins the double-layer fleece neck at the back and sides to keep wind and snow off your neck and out of your jacket.


*Please note that this product does not guarantee prevention from transmission or infection of disease. This product is not considered PPE, and is not intended to be used in any surgical, industrial, or high-risk situations where significant exposure to liquid, bodily, or other hazardous fluids may be possible. For questions relating to Coronavirus (COVID-19) and information on CDC recommended best practices, please visit the CDC's website or talk to your healthcare provider.


specs
size & fit
country of origin
UPF 50+

Double-layer

Recycled Content
Neck Fabric Type: Double-layer Chelonia 150™ Fleece
Neck Fabric Content: 100% Polyester
Hood Fabric Type: Single-layer Stretch Lite
Hood Fabric Content:85% Polyester/15% Spandex
Lining Type: Fully-lined with Chelonia 150™ fleece
Lining Content: 100% Polyester
Fit Type: Fitted
Weight: 2.5 oz
Dimensions: 10" (W) x 17" (L)
weight
lightweight
midweight
heavyweight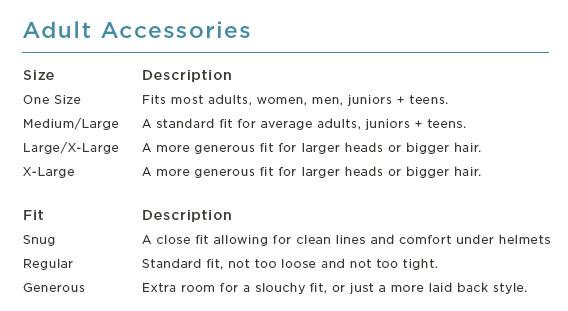 specs

UPF 50+

Double-layer

Recycled Content

Neck Fabric Type: Double-layer Chelonia 150™ Fleece
Neck Fabric Content: 100% Polyester
Hood Fabric Type: Single-layer Stretch Lite
Hood Fabric Content:85% Polyester/15% Spandex
Lining Type: Fully-lined with Chelonia 150™ fleece
Lining Content: 100% Polyester
Fit Type: Fitted
Weight: 2.5 oz
Dimensions: 10" (W) x 17" (L)

weight

lightweight
midweight
heavyweight

size & fit

country of origin