Single-Layer Neck Warmer
out of stock

Incognito

out of stock

Rainbow Sky

out of stock

Hot Rod

out of stock

Paws

out of stock

Plaid Check

out of stock

Purple Wisps

out of stock

Rainbow Plaid

out of stock

True Heart

out of stock

Merryweather

out of stock

Northern Highlands

out of stock

Sharks

out of stock

Unicorn
Kids Active Performance: Classic Neck Warmers
Single-Layer Neck Warmer
Playful Prints Fleece
Kids Active Performance: Classic Neck Warmers
Single-Layer Neck Warmer
Playful Prints Fleece
$ 12.99
$ 15.00
Unit price
per
translation missing: en.products.general.shipping_policy_html
out of stock

out of stock

out of stock

out of stock

out of stock

out of stock

out of stock

out of stock

out of stock

out of stock

out of stock

out of stock
description
A single-layer neck that's as fun and goofy as your little one, the Playful Prints neck warmers are insanely soft, cozy, and give your child the coverage they need on their neck and face to protect them from the elements.

Your kids will love the Playful Prints neck warmer for its soft feel and perfect kid-size fit. The Playful Prints Single-Layer Neck Warmer provides just enough coverage to let them stay active without overheating. This water-resistant fabric traps heat, seals gaps in the collar of jackets and provides a layer of face protection from wind and spray through the season.


*Please note that this product does not guarantee prevention from transmission or infection of disease. This product is not considered PPE, and is not intended to be used in any surgical, industrial, or high-risk situations where significant exposure to liquid, bodily, or other hazardous fluids may be possible. For questions relating to Coronavirus (COVID-19) and information on CDC recommended best practices, please visit the CDC's website or talk to your healthcare provider.


specs
size & fit
country of origin
Classic Face Coverage

Single-layer

Breathable
Fabric Type: Single-layer Playful Prints Fleece
Fabric Content: 100% Polyester
Fit Type: Regular
Weight: 1 oz
Dimensions: 9" (W) x 8.25" (L)
weight
lightweight
midweight
heavyweight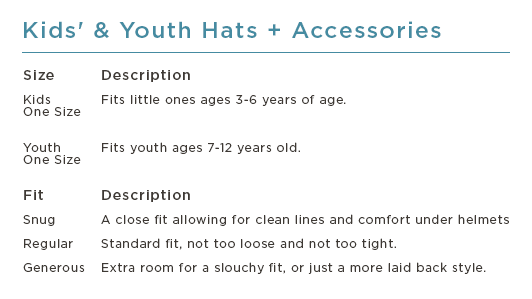 Country of Origin: Mexico
specs

Classic Face Coverage

Single-layer

Breathable

Fabric Type: Single-layer Playful Prints Fleece
Fabric Content: 100% Polyester
Fit Type: Regular
Weight: 1 oz
Dimensions: 9" (W) x 8.25" (L)

weight

lightweight
midweight
heavyweight

size & fit

country of origin

Country of Origin: Mexico